Patient Reten­tion In Phys­io­ther­a­py: With Dig­i­tal Func­tion­al Training
Phys­io­ther­a­py cen­ters "Gesund­heit­sron­dell"
Volk­er Sutor, own­er of the phys­io­ther­a­py cen­ters "Gesund­heit­sron­dell
Engag­ing patients and help­ing them achieve bet­ter health with new technologies
Volk­er Sutor is pas­sion­ate about progress. He wants to use new tech­nolo­gies to help peo­ple stay healthy. This was the moti­va­tion behind the "Gesund­heit­sron­dell" physio cen­ters. He also estab­lished FOMT with oth­er phys­io­ther­a­pists, a fur­ther edu­ca­tion group for med­ical train­ing and man­u­al ther­a­py. Volk­er Sutor need­ed an inno­v­a­tive way to serve clients with reha­bil­i­ta­tion needs and also tran­si­tion with them into a fit­ness con­text. Adding Pix­for­mance to his prac­tice has made ther­a­py feel more col­lab­o­ra­tive, and helps his clients learn and improve quick­ly through Func­tion­al Train­ing. Thanks to these improved expe­ri­ences, clients are also more like­ly to move from rehab into gym train­ing, with Pix­for­mance as the per­fect bridge.
"A tech­ni­cal solu­tion was only an option for me if it would sup­port my goals as a ther­a­pist and train­er and also set my busi­ness apart."
Volk­er Sutor bought the Pix­for­mance sys­tem on a hunch, feel­ing sure he could use it to intro­duce inno­va­tions into client sessions.
It offered a way for clients to eas­i­ly access indi­vid­ual pro­grams and self-cor­rect each exer­cise, help­ing them learn effec­tive move­ments eas­i­ly. In 2014, he installed Pix­for­mance Sta­tions in three facil­i­ties across Ger­many (Neckar­sulm, Brack­en­heim and Gail­dorf). He saw that prac­tis­ing Func­tion­al Train­ing through motion cap­ture tech­nol­o­gy helped clients learn faster, and increased the fre­quen­cy and inten­si­ty of their ses­sions. Per­son­al­ized train­ing pro­grams and data insights enable quan­ti­fy­ing the move­ment qual­i­ty of the patients and make the ther­a­py even more motivating.
"Pix­for­mance can change per­ma­nent­ly and does not replace the ther­a­pist, but helps him where the train­er can not be there per­ma­nent­ly. This sig­nif­i­cant­ly increas­es the fre­quen­cy, inten­si­ty and also qual­i­ty of the train­ing. Qual­i­ty of move­ment can be made visible."
Prac­tice Profile

Loca­tions

Brack­en­heim, Neckar­sulm, Heil­bronn, Gail­dorf, Wertheim, München, Germany

Found­ed
1999
Own­er

Volk­er Sutor

Main Focus

EAP

/​Reha, Fit­ness, Com­pa­ny-

&

Sport Super­vi­sion, Health Consulting
Employ­ees
90 – 100
More Info
www​.gesund​heit​sron​dell​.de
The result was a ther­a­py that felt more col­lab­o­ra­tive and con­tributed to stronger train­er-client rela­tion­ships. Volk­er Sutor, in close coöper­a­tion with Pix­for­mance, can tai­lor his offer to the exact needs of his patients or cus­tomers with­out hav­ing to invest in addi­tion­al equip­ment. This suc­cess sto­ry with Pix­for­mance was one rea­son for Volk­er Sutor to equip his oth­er facil­i­ties with Pix­for­mance Sta­tions, where more than 400 patients or clients are now training.
"The goal is not to have cus­tomers stop after a year or six months because it just gets bor­ing – as it does with a lot of oth­er equip­ment – but to keep peo­ple loy­al to the prac­tice or fit­ness area for the long term."
Prof­itabil­i­ty Gesundheitsrondell
In the first six months of using Pix­for­mance in 2014, mem­ber­ship grew con­tin­u­ous­ly and user per­for­mance also improved. Pix­for­mance makes it easy to achieve ther­a­peu­tic and oth­er goals with­out hav­ing to take on addi­tion­al staff. Plans are now under­way to equip fur­ther physio cen­ters. Some loca­tions still have the Pix­for­mance Sta­tion 1.0, while oth­ers already have the new Pix­for­mance Sta­tion 2.0, which includes new tech­ni­cal fea­tures such as a touchscreen.
Stronger Client Relationships
Data-rich indi­vid­ual pro­files enable ther­a­pists to cre­ate detailed per­son­al pro­grams and eas­i­ly mea­sure client progress with exer­cis­es, includ­ing adding, remov­ing or adjust­ing rou­tines where need­ed. Sim­ple inter­face and admin­is­tra­tion free up time and ener­gy to focus on the 1‑to‑1 sup­port and high-qual­i­ty client rela­tion­ships that make recov­ery more enjoy­able and dri­ve referrals.
Bet­ter Recov­ery Outcomes
On-screen move­ment instruc­tion with adjustable pre­ci­sion helps move the focus of ther­a­pist-client con­ver­sa­tions to the expe­ri­ence of train­ing, rather than the mechan­ics of each move­ment. Clients see improve­ments in their func­tion­al abil­i­ty and gain in self-con­fi­dence which makes them more like­ly to prac­tice between rehab ses­sions. They feel moti­vat­ed to increase pre­ci­sion set­tings for more chal­leng­ing improve­ment with­out risk­ing injury.
Com­mit­ment Beyond Rehab
The Pix­for­mance con­cept makes the sci­en­tif­i­cal­ly-backed ben­e­fits of Func­tion­al Train­ing acces­si­ble to all, mak­ing every­day move­ment eas­i­er and improv­ing over­all well-being. Because the Sta­tion is an all-in-one sys­tem, the approx. 200 exer­cis­es can be com­bined into a range of pro­grams to help rehab clients smooth their tran­si­tion into a fit­ness or sports con­text while stay­ing com­mit­ted to safe, effec­tive Func­tion­al Training.
Would you like a tai­lored advice?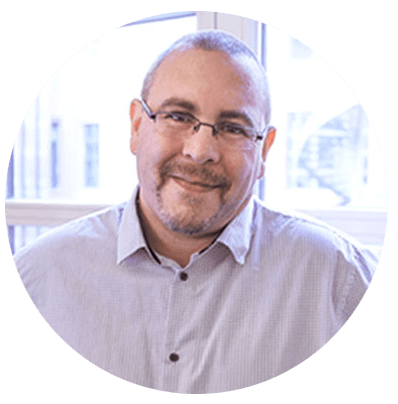 Would you like a tai­lored advice?