Back to fit in life again: Patient acti­va­tion with the help of dig­i­tal ther­a­py devices
Nieder­rhein Klinik, reha­bil­i­ta­tion clin­ic of the St. Augusti­nus Group, Korschen­broich, Germany
Beyond the approach "the ther­a­pist does some­thing to me" to "you have to take your des­tiny into your own hands" – with the help of dig­i­tal ther­a­py devices
The reha­bil­i­ta­tion clin­ic on the Low­er Rhine near Mönchenglad­bach, Ger­many, which has been in exis­tence for over 20 years, focus­es on reha­bil­i­ta­tion close to home. The patients who are admit­ted to the Nieder­rhein Klinik have just come from the acute hos­pi­tal. After sur­viv­ing a severe ill­ness or surgery, the goal for reha­bil­i­ta­tion is quite clear:
To restore patients to phys­i­cal and men­tal fit­ness so that they can once again par­tic­i­pate in life in all its facets. In three spe­cial­ties (oncol­o­gy, ortho­pe­dics, and neu­rol­o­gy), patients are cared for both as inpa­tients and outpatients.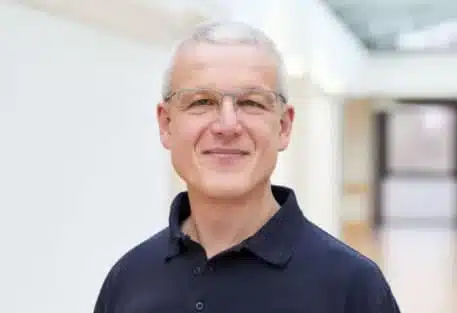 Christoph Schnei­der
Ther­a­py Direc­tor at the Nieder­rhein Klinik
"After occa­sion­al ini­tial skep­ti­cism, our patients are all thor­ough­ly enthu­si­as­tic. So we have pur­chased three Pix­for­mance Sta­tions. The devices are ver­sa­tile, easy to use, and sim­ply fun!"

Clin­ic Profile

Loca­tion

Korschen­broich, North Rhine Westphalia

Found­ed

1997

Main Focus

Reha­bil­i­ta­tion, Oncol­o­gy, Ortho­pe­dics, Neurology

Patient Capac­i­ty

240 beds



Ther­a­py Direction

Christoph Schnei­der

More Info
www​.nieder​rhein​-klinik​.de
In search of a way to teach patients to become active on their own, ther­a­py direc­tor Christoph Schnei­der and his team chose Pix­for­mance's dig­i­tal ther­a­py devices last year.
"We want­ed to go beyond the approach of 'the ther­a­pist does some­thing to me' to ' you have to take your fate into your own hands' . The indi­vid­ual train­ing offer with Pix­for­mance is opti­mal in this regard, as group ther­a­py, for exam­ple, is oth­er­wise too easy for some and too dif­fi­cult for oth­er patients. So every­one gets a com­plete­ly indi­vid­ual training."
Ini­tial­ly, Schnei­der and his team had doubts about whether patients would accept the new com­put­er-based ther­a­py. To find out, they ini­tial­ly decid­ed to test the devices for six months.
For every age group and the most diverse health conditions
The mod­ern ther­a­py equip­ment is basi­cal­ly used in all three spe­cial­ized areas in the Nieder­rhein­klinik. But main­ly in oncol­o­gy. Patients there have over­come dis­eases such as stom­ach, intesti­nal, lung and breast can­cer and are already able to move inde­pen­dent­ly again. Many are still lim­it­ed in terms of sta­mi­na and strength, where the dig­i­tal train­ing can pick up and sup­port through tar­get­ed move­ment activation.
Some­times the ther­a­py devices are also used in ortho­pe­dics. For exam­ple, after spinal surgery or with arti­fi­cial joints. In neu­rol­o­gy, on the oth­er hand, train­ing with Pix­for­mance is used less fre­quent­ly in the clin­ic. The head of ther­a­py told us that "neu­ro­log­i­cal patients are often more dif­fi­cult and cog­ni­tive­ly unable to per­form such train­ing". How­ev­er, in gen­er­al, the patient group that trains with Pix­for­mance is very broad, with a wide vari­ety of health con­di­tions and age groups.
Train­ing with Pix­for­mance is now firm­ly inte­grat­ed into the patien­t's ther­a­py plans. In some cas­es, addi­tion­al pro­grams are also made available.
"The patients are hap­py to be able to become active again them­selves. You are ful­ly moti­vat­ed, and you are con­stant­ly try­ing to improve. Such enthu­si­asm is rarely shown for train­ing on the treat­ment bench", says Schneider.
The more than 200 func­tion­al exer­cis­es for inde­pen­dent train­ing are ver­sa­tile and range from strength and endurance to bal­ance and sta­bil­i­ty. Exer­cis­es with balls, dumb­bells, Ther­a­band or in a wheel­chair can also be car­ried out.
"Every­thing in front of the watch­ful eyes of the cam­era, which detects and notes inac­cu­ra­cies in the exe­cu­tion of the exer­cise. After each exer­cise, the patient receives brief feed­back on how well it was car­ried out and what he should pay par­tic­u­lar atten­tion to next time", accord­ing to the clin­ic's website.
Remind­ing patients of their own dai­ly routine
In order to make reha­bil­i­ta­tion as pleas­ant as pos­si­ble for the patients, it is cru­cial to the clin­ic of the St. Augus­tine Group that they can retain a piece of home dur­ing their stay. On the one hand, this is achieved through reha­bil­i­ta­tion close to home so rel­a­tives can vis­it in between. On the oth­er hand, how­ev­er, also in ther­a­py. As Christoph Schnei­der tells us, train­ing with Pix­for­mance also helps patients feel par­tic­u­lar­ly at home.
"The inde­pen­dent train­ing reminds them of the gym and thus of their own every­day life. And that's good for the patients, espe­cial­ly when you con­sid­er what seri­ous ill­ness­es some of them have had. They're very grate­ful for that."
Per­son­al­ized train­ing options with small staffing requirements

Besides the ben­e­fit for patients, ther­a­pists can also ben­e­fit from the dig­i­tal ther­a­py devices. Schnei­der par­tic­u­lar­ly empha­sizes the sim­ple and fast instruction.
"The device is straight­for­ward, and I can instruct three patients at the same time. After a short intro­duc­tion by trained ther­a­pists and sports instruc­tors, even our old­est patients train with it with­out any prob­lems. It works great and saves us a lot of time. This way, we can offer per­son­al­ized accom­pa­nied train­ing for every­one with a small amount of personnel."
Of course a con­tact per­son is always near­by for ques­tions or adjust­ments, but the ther­a­pists don't have to be there for every train­ing ses­sion. "That in itself is a sig­nif­i­cant relief for us as therapists."
Espe­cial­ly dur­ing the pan­dem­ic, Schnei­der is also grate­ful for the con­tact­less train­ing options. "With the QR code cards, train­ing can be done in a hygien­i­cal­ly safe man­ner, plus the devices are quick­ly disinfected."
Patient care also beyond the hos­pi­tal stay
In addi­tion to the reha­bil­i­ta­tion pro­gram, the reha­bil­i­ta­tion clin­ic also offers sports activ­i­ties for patients with med­ical con­di­tions. This can be used in the same way as phys­io­ther­a­py with a pre­scrip­tion from the gen­er­al prac­ti­tion­er. How­ev­er, due to the ongo­ing Coro­na pan­dem­ic, Pix­for­mance ther­a­py equip­ment has not yet been inte­grat­ed here. In the future, how­ev­er, this is planned in order to be able to care for the patient beyond the rehab.
The use of the Pix­for­mance app, which enables super­vised train­ing beyond on-site ther­a­py, is also a future goal.
"It is def­i­nite­ly in our inter­est to accom­pa­ny our patients beyond their stay in the clin­ic. The app will cer­tain­ly play a role in this,", says Schnei­der about the clin­ic's plans for the future.
Would you like a tai­lored advice?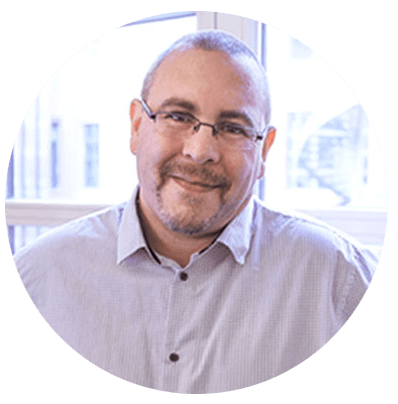 Would you like a tai­lored advice?